MajorKey 👌
Get the most out of your keyboard.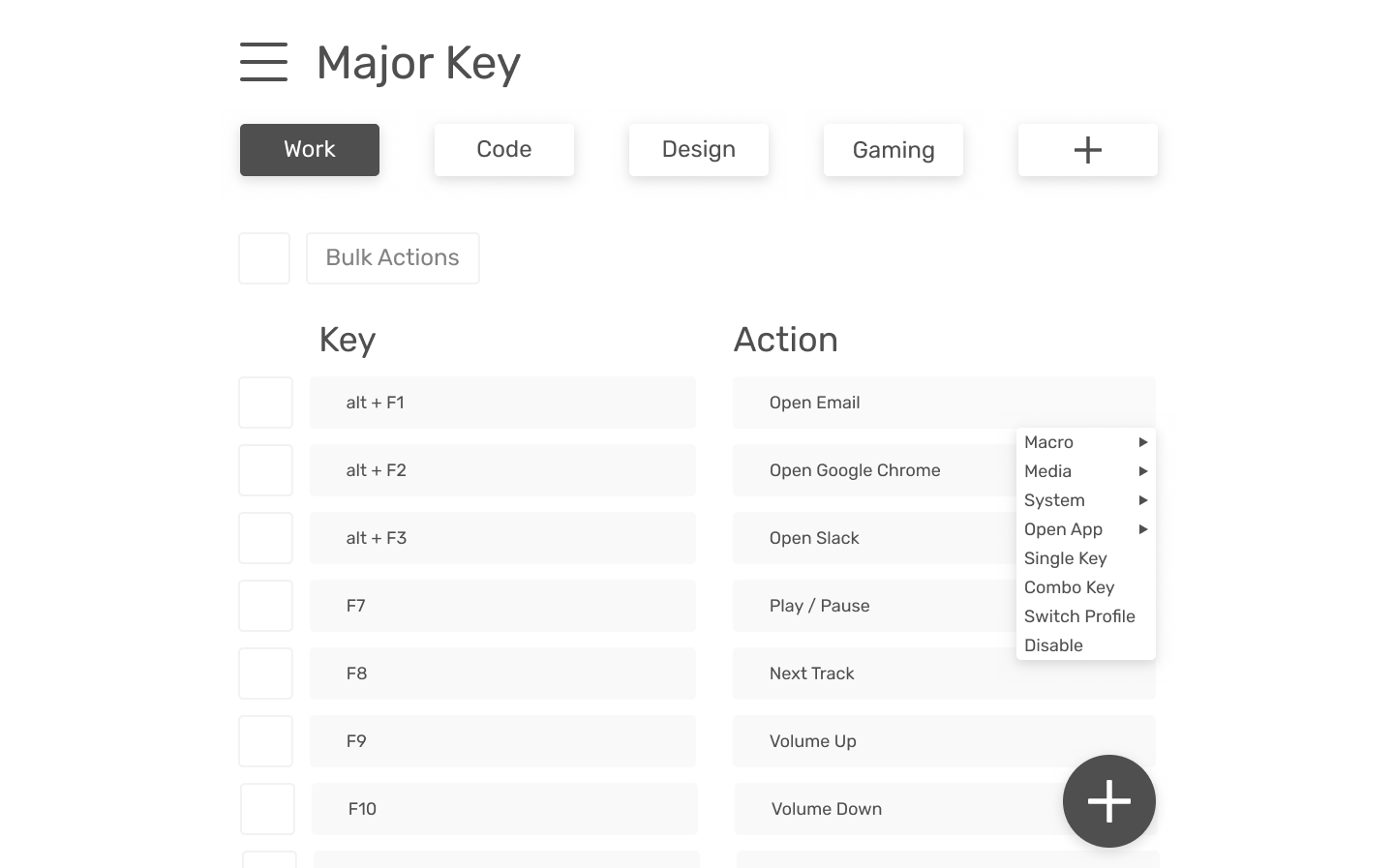 Remap any key or combination

Now your function keys can actually be useful.

Switch between different profiles

Your keyboard should be dynamic, just like you.

Use across all of your computers

Share your hotkeys across all of your favorite computers.

Cross Platform

Use a Mac, PC, or both? We got you covered.
Save time on typing

Instantly type any number of pre-defined text blocks.

Open apps like magic

Open your favorite apps faster than you can say "Alohomora."

Take control of your media controls

All the media controls you would expect on any keys you want them.

Disable keys you don't want

Accidently hitting the Windows key during your gaming sessions? Us too...

More features in the works

MajorKey really has limitless possibilities, these are some of the features we're planning on bringing to the app in the near future:

Custom macros
Window management
Power off & sleep
Mouse controls
Be the first to get access
Leave your email to sign up for the beta program.
Major key will always be free to download.
Beta program members will have full access to all of the apps features while it is in development.
(must be willing to receive occasional emails to get feedback from you)